What is the Zippy Opinion Community?  🤷
The Zippy Opinion Community is an online community, exclusive to Zippians – as we fondly call ourselves. Here, you can engage with other Zippians, interact with the brand and take part in fun-filled activities — win vouchers and Zippy Community Points for every engagement you have on this Community.
There are many reasons to be part of the Zippy Opinion community. It is a free community for any survey taker or anyone who wants to be one. After all, there are zero downsides to joining this community. But what benefits and advantages do you get? Are they worth it? Let's find out, shall we?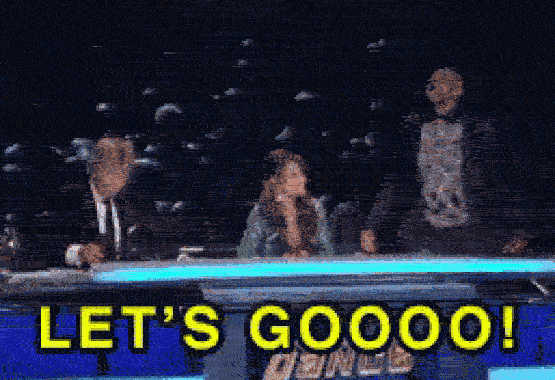 Being part of the Community comes at ZERO COST 🙅
No really. There's isn't a single cost to you for becoming a member on the Zippy Opinion Community, let alone Zippy Opinion itself! We believe in giving away rewards to our members left, right and center for their valuable opinions and we will ensure that we keep giving away rewards to you as long as you keep engaging with us.
A sense of Belongingness 👥
The feeling of belongingness is something we all crave for. To be a part of something, to share and care as a group is something that we all crave for (Of course, we understand that people want to be unique and different but that's not what we're talking about here). And that's another value that Zippy Opinion helps give you. A certain warmth in fraternity. So let's band together like the merry folk that we are in having a strong bond together regardless of the different opinions we have.

Rewarding Contests 💵
Contests are just the best, aren't they? You have a major chance to actually win some superb rewards with very little effort. Zippy Opinion gives away some major prizes in the form of e-commerce shopping vouchers to the wide pool of winners. That way, everyone gets a little bit of that Zippy love. In one of our contests (Max Rewards Survey), we've given away rewards totaling up to almost INR 65000! If that isn't a rewarding experience, then we don't know what is!
A platform to speak your mind and opinion 📢
More than anything else, we believe this is the most important aspect. You can have all the money in the world, but if nobody's willing to listen to you or hear you out, then is life even worth living? (Every Zippian is important to us). A voice for yourself where your opinions are valued and respected. This platform gives you a chance to be heard and make money taking surveys on the side. What's not to love about it?! So please, please, please speak your mind. We urge you to do so! There's nothing we love more!
Fun Challenges and Polls  🎉
Challenges and Polls are simply fun to participate in. Challenges can vary anywhere from being digital treasure hunts or scavenger hunts, sweepstakes challenges, caption challenges and so much more. They're a format that's definitely trickier than Trivia contests. Polls on the other hand and simple 'State your Opinion' choices you have to make. But are they really? Some of the choices and options will have to scratching your head wondering what the right answer could be.
Smartphone Accessible 📲
Taking Surveys while being part of the Zippy Opinion Community has never been easier with on-the-go capabilities right on your smartphone with the all-new AvidOpinion App (available for both Android and Apple devices alike. Despite the whole Apple vs Android debate, we love both of y'all equally. There isn't any love lost between the two. So get out there and download the AvidOpinion App on your smartphones today! Cuz it's a master key with access to multiple survey panels. More panels for more rewards!
First sneak-peek into new initiatives & programs ✨
Who wouldn't want to be the first to take up such a glamorous role that lets one have the first-look at any initiative before the rest of the world sees it. That's another exclusive feature you get for being part of the Zippy Opinion Community. Being part of a club that's all too. Get your way into the community to engage with your fellow Zippians and be the first ones to be the first one to hear the best of what Zippy opinion has to offer!

What did you think about our coverage for May Day? Do you think a day is enough to signify the almighty collective of workers? Or is the appreciation in thought itself good enough? What do you think? Let us know in the comments section below.
Tell me how I can become a ZIPPAN Today.
Just follow this link – – – ->> https://in.zippyopinion.com/signup follow the steps laid out and that's it. We're Free, safe and most of all the most reliable as we all know.
Will I be spammed with undesired/unsolicited mails?
When you fill out a survey, Zippy Opinion uses your responses along with other participants' responses to inform clients about consumer's attitudes about their products or services. The registration information you fill out gives clients a general picture of what types of people filled out the survey: how many men versus women, average level of education, etc. We use your e-mail address to send you invitations to participate in new surveys and to contact you with messages about Zippy Opinion. We use your postal address to mail any survey-related incentives or product samples.
Are paid surveys worth the time?
You definitely won't replace a full or a part-time job filing out paid surveys.. that's for sure. But hey atleast you take care of those of those pesky electric bills, phone bills among others, that's still helps A LOT!
Are there any membership rules I should know about?
The main principle for membership and the way we treat our members are based on honesty and authenticity.
We ask our members to answer our surveys honestly. With our quality checks in place, we ensure that surveys have been answered in an appropriate time, and sufficiently well. Members who do not follow these simple principles will risk having their account deleted and losing their reward(s).