AO is AvidOpinion, AO is All in One
AvidOpinion is THE ONE APP for the world of survey takers.
Are you a part of multiple survey sites but you have to download different apps for each and every paid survey website and platform? My God! That's a tedious thing to have different apps over and over again? So why not have one app that connects multiple survey sites?
So why not have it all in one single app that does it all?
And that's exactly what we're offering! 🤗
But I already have the Zippy Opinion App…
It's great that you have the Zippy Opinion app. It has definitely given us a lot of great memories with you. In order to enhance your convenience and survey experience, we give to you One App that does it all.
Hence, we strongly urge that you download the AvidOpinion app because it is simply better, faster, sharper and more rewarding for a much better user experience.
It's time to look at the larger picture, Zippians. Let's grow together for BIGGER & BETTER REWARDS. 🤑
I don't have a Zippy Opinion account yet. Can I use AvidOpinion?
We'll keep it short – No.
Also, first things first. As someone who wants to get paid for taking surveys, how have you not registered to Zippy Opinion yet? 🤔
It's cool if you're new to the world of surveys. But then again, all you have to do is register to Zippy Opinion and start earning some amazing rewards. If you're looking for more information on Zippy Opinion, one the best paid survey sites has to offer, you should read our blog to Learn Why We are your Go-to Portal to Earn Rewards.
Here's how you register to Zippy Opinion
Head to Zippy Opinion
Click on 'Join Us'
Enter your details and Register
Verify via your email ID
Attend Surveys
Earn Rewards!
It is completely free to join us. We charge ZERO registration fees. Sign up to have a hassle-free experience with us. Furthermore, if you want to take part in some fun contests and polls to earn a ton of rewards, you should check out the Zippy Opinion Community
How can I be a part of the Zippy Opinion Community?
Log in to Zippy Opinion
Click on 'Community' from the Navigation bar
Welcome to Zippy Community
Don't wait to join us. Do it now to have an extra rewarding experience!
How can I download AvidOpinion and what platforms is it available on?
AvidOpinion is available in your smartphone on your android device on the Google Play Store and on iOS on the Apple App Store. If you want to download them, tap on the buttons below:
How Do I use the AvidOpinion App?
Download the AvidOpinion app from the linked buttons given above. Additionally, you may also download the app by going to the App Store (Apple/iOS) or Play Store (Android) and searching for 'AvidOpinion' on the search bar and tapping on the 'Download' button.
Next, enter the email ID that is registered to Zippy opinion and upon successfully entering and submitting it, an OTP will be sent to your registered email address.
Input the OTP sent to your email address on the AvidOpinion OTP form and submit the same.
Once submitted, click on Zippy Opinion and enter your Zippy Opinion account password and start using the AvidOpinion app for taking paid surveys and getting rewarded.
Additionally, to join the Zippy Opinion Community, you can tap on the Community tab to explore a world where other survey takers like you are already on the app and community taking part in some fun contests and major giveaways for MASSIVE rewards.
Who can use AvidOpinion?
Anyone that is registered to any panel platform that comes under the AvidOpinion app meets the eligibility for use of the app. Like we said, One survey app to rule them all. In the future, we will have more and more panel platforms associated with the AvidOpinion app. We will have a good variety of consumer panels, healthcare panels etc. So stay ahead of the game and earn some HUGE rewards.

Can I login to AvidOpinion using my existing Zippy Opinion account credentials?
Absolutely! AvidOpinion is your one-stop app for all survey panels. It is the app to download for any survey taker. As we grow, we will be adding in more and more survey websites and platforms to AvidOpinion in the days ahead. If you're already a part of Zippy Opinion, then you can use your Zippy Opinion registered email address to see what platforms you're already a part of that come under the AvidOpinion platform. The AvidOpinion app simply puts all your eggs in one basket so that they don't break separately (figuratively speaking). As the old saying goes – United we stand, divided we lose. 💪
What's in it for me? What's on offer if I download the app?
In addition to providing a common interface (single app access) for multiple survey panels, there are many benefits, but here are the top three:
Easy Navigation 📍
Your survey app just became so much better and easier to use. You now have everything you need within one app for an optimized survey experience.
Faster load time 🏎️
Our new AvidOpinion app is very fast and quick. You can access all your survey panels with minimum effort and ease with just a tap on your phone.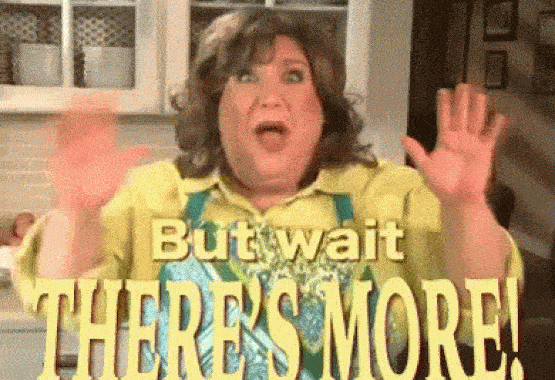 Exclusive Contests on AvidOpinion 💸
To start off with, you can Enter an AMAZING CONTEST with cumulative rewards worth up to INR 5000 (saving details for next time)
(Psssst! We'll let you in on a little secret. The faster you download the app, your chances of winning the MEGA contest get ever so higher. So don't wait. Download AvidOpinion and let's take surveys and start getting rewarded from the ease and convenience of your pocket. Rewards are only a tap away)
Limitations
Our members will get a single point access to all the panels that are a part of AO APP ONLY. Think of it as the One master-key to unlock all the panels associated with AvidOpinion that you are a part of today. Therefore, you must have a Zippy Opinion account to have access to AvidOpinion. This is a MUST HAVE app for all Zippians. In short, the many pathways for you to get rewarded lead to one destination – The AvidOpinion App.
It's all 'App'-ening on AvidOpinion 🎉
To summarize, download the AvidOpinion app for the best and greatest in the world of surveys through the comfort of an app on your phone. Hurry and get going. Time's-a-ticking and numerous Zippy Opinion surveys and amazing rewards await you. You've got everything to gain and win and nothing to lose from this. AvidOpinion- Your All in One app for taking surveys from all paid survey websites. Download AvidOpinion and experience what the app has to offer. Then come back and tell us what you think in the comment section below. 👇
Can I use my Zippy Opinion credentials to log in to AvidOpinion?
A 100% YES! AvidOpinion will be pushing out more surveys and rewards through this app and you should download it for a better survey experience.
Will AvidOpinion share my data with anyone else?
No. Never! We take our users' privacy very seriously and do not sell or transfer any private data to any other companies. So you can have a wonderful app experience with us without any worries. So just sit back, download the AvidOpinion app, fill surveys and start earning rewards from your pocket. If you want to know more, read our privacy policy to get a real understanding of our process and policies.
Are there any membership rules I should know about?
The main principle for membership and the way we treat our members are based on honesty and authenticity. We ask our members to answer our surveys honestly. With our quality checks in place, we ensure that surveys have been answered in an appropriate time, and sufficiently well. Members who do not follow these simple principles will risk having their account deleted and losing their reward(s).
I read that I will get points, not money. What are these points? How can I earn them?
Based on your personal information, we will send across relevant surveys to you. As soon as you successfully complete a survey, you will earn anywhere between 25 and 250 Zippy points. However, you can redeem these points for popular e-commerce shopping vouchers like Amazon using which you can pretty much buy anything you want on the website. On contests, giveaways and challenges, you may be given vouchers directly instead of Zippy Points.