The journey so far 🗺️
You've been taking paid survey up for a long time. You get a lot of surveys but you're either screened out or disqualified from it before you know it (*sad noises*). But have you ever wondered why this is? Or why you don't win contests and challenges that Zippy Opinion has to offer? In this blog, we'll explain the best ways you can get the most out of Zippy Opinion.
1. Complete your Profile 👤
So you've been getting surveys but you get screened out while trying to take one? Have you wondered why that happens? It's simply because each paid survey has its own unique set of profiles to choose from and target. You may get many surveys but not qualify to take most of them up. So how do you tackle this problem? It's simple. COMPLETE YOUR PROFILE. It takes a few minutes but this tremendously increases your chances of being qualified to complete a survey. So if you aren't already, get going and start completing your profile to get a higher completion rate for your targeted surveys.

2. Start surveys quickly 🏃
As the popular saying goes, 'The early bird catches the worm.'
On the same page, the early Zippian gets more surveys and thereby more rewards. Now, let's not confuse taking up surveys early with answering them quickly. We can safely tell you that if you end up answering your survey quickly without reading through them, you may very well get disqualified from achieving survey completion. So make sure you start a survey as soon as you can, but naturally read through the questions and answer them like one normally would. Like we said before, it's the early bird that gets the reward, not even the fastest one.
3. Honesty and Diligence in your opinion ✅
It's not just about taking surveys randomly and doing it the fastest. After all this isn't a race to see who can complete their survey the quickest, but rather, the onus is on you to make things happen for yourself by being as diligent and honest as possible by reading through each question and making sure that you do your utmost to be faithful to your journey, feelings and opinions while communicating your thoughts properly through surveys and getting paid.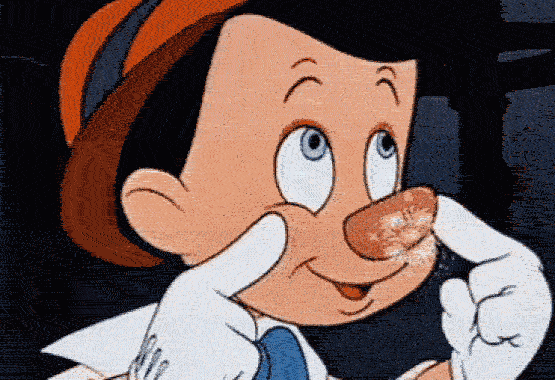 4. Contest Rewards 💵
You already know by now that Zippy Opinion, one of the best paid survey sites runs contests with lots of rewards to grab. But have you wondered what gets you on top of the list to win social media contests? While the winners are chosen randomly or through a lucky draw, you can significantly improve your odds by engaging on all social media platforms (Twitter, Facebook & Instagram). Go on and like, comment and share it to significantly increase and enhance your chances of winning. The more you engage, the better are your odds to win these contests. If you have doubts about this, then ask your fellow contest-winning Zippans and they'll tell you that they did all the above and got ahead of the game.
5. Community Contests 💎
If you're not familiar with this, then we've got something amazing for you! Zippy Opinion Community platform is an exciting online community, exclusive to Zippians. Here, you can engage with other Zippians, interact with the brand and take part in fun-filled activities — win vouchers and Zippy Community Points for every engagement you have on this Community.  Community contests and challenges are held regularly for a plethora of rewards that you can only participate in if you are a part of the Zippy Opinion Community. Like, Comment and engage on all the contest posts to win some grand prizes. If you're not sure how to be part of the community, then follow the steps below:
Log in to Zippy Opinion
Click on 'Community' from the Navigation bar
Welcome to Zippy Community
It's absolutely free with ZERO registration charges attached. Sounds too good to believe. Check it out for yourself!
(Pssst… In a fusion of Social media and Community contests, Community members always get priority)

6. AvidOpinion Earnings 📱
This method to maximize your earning is more like a dormant giant right now. However, we do know it is going to explode and take you on the wave of rewards opportunities. Come April and we'll have a HUGE giveaway for all those who downloaded the AvidOpinion app. Brownie points if you downloaded and are using it earlier than the others. Rewarding every consumer is exactly what we want to do and continue to do so for the rest of our journey together. With rewards of up to INR 5000 for the taking, we know you're buzzing and excited to participate and win.
7. Referrals  👬
Referrals are one of the strongest ways in which you can get most out of Zippy Opinion. The easiest way is to send the Zippy Opinion Sign Up link to everyone you know. Who knows, you may just end up getting a virtually unlimited amount of money with no ceiling for earning. But if you ensure that your friend/family stay engaging on Zippy Opinion, then you can truly say that your circle has reached true Zippiness!
8. More than just a platform for rewards 💬
Zippy Opinion is your voice. You can say things loud and clear and people will listen. You are an influencer to big companies and services and even small ones. You opinion means everything. Be proud to be a Zippian that can influence decisions and selections. The world is your oyster. Make the most of it. Oh! And also, you get paid while taking surveys. How cool is that! So keep your head held high and may the 'Zippy Force' ever be with you, no matter what!
Tell me how I can become a ZIPPAN Today.
Just follow this link – – – ->> https://in.zippyopinion.com/signup follow the steps laid out and that's it. We're free, safe and most of all the most reliable as we all know.
Will I be spammed with undesired/unsolicited mails?
When you fill out a survey, Zippy Opinion uses your responses along with other participants' responses to inform clients about consumer's attitudes about their products or services. The registration information you fill out gives clients a general picture of what types of people filled out the survey: how many men versus women, average level of education, etc. We use your e-mail address to send you invitations to participate in new surveys and to contact you with messages about Zippy Opinion. We use your postal address to mail any survey-related incentives or product samples.
Are paid surveys worth the time?
You definitely won't replace a full or a part-time job filing out paid surveys.. that's for sure. But hey atleast you take care of those of those pesky electric bills, phone bills among others, that's still helps A LOT!
Are there any membership rules I should know about?
The main principle for membership and the way we treat our members are based on honesty and authenticity.
We ask our members to answer our surveys honestly. With our quality checks in place, we ensure that surveys have been answered in an appropriate time, and sufficiently well. Members who do not follow these simple principles will risk having their account deleted and losing their reward(s).