The making of a Legend
Representing India in the Olympics is an honour in itself. But the people that represent India and win medals are recognized beyond doubt throughout the country and are an inspiration to millions and millions of people. You all know Mirabai Chanu by now. It is a name thrown across every other conversation. We here at Zippy Opinion, one of the best paid survey sites in India, are only here to tell you more about this amazing Indian. Without any further 'weight' (we made a tacky joke on weight-lifting, we know!), let's jump into some facts about Mirabai Chanu that you might not know.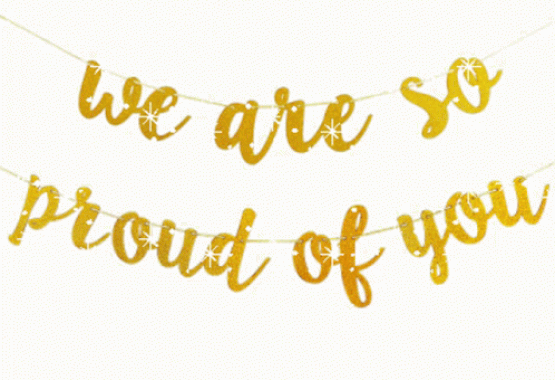 #1 First Indian to win a medal on the first day of the Olympics 🎖️
Can you believe this?! Never in the history of the Olympics has an Indian athlete been able to obtain a medal on the very first day of the grandest athletic event! However, records are meant to be broken and Mirabai has done just that by being not just the first Indian woman, but also the first Indian ever to achieve this feat! She is more than just an Olympian and medal winner for India. She has captured the hearts and minds of many Indians not just in India but all over the globe.
#2 India's first Olympic medal in weight-lifting in over 20 years 🏋
India hadn't won a medal in the weight lifting category in over two decades! Yup! We had a pretty dry spell, no doubt. But the wait is over and our beloved Mirabai broke this deadlock between the India and a weightlifting medal after more than 20 years! Who knew we'd have to wait this long before another one was secured by us? But we have to say that it was well worth the wait! A big 'Thank You' to our inspirational wonder woman, Mirabai Chanu!

#3 She was awarded the Padma Shri in 2018 🤩
She is also the receiver of the prestigious Padma Shri award from the government of India in 2018. This award is the fourth highest honorific to receive in India. She received this due to the medals she won in other international competitions. Although she was known by certain sections of India, everyone knows her name only after the silver at the Tokyo Olympics. However, this was a gradual process filled with determination, perseverance and hard work through and through. This isn't a sudden victory for her. This is all the work put together years in the making. And we can only be in awe of her achievement for India.
#4 Only the 7th Indian to win a silver medal in India's Olympic history 🥈
India was the first Asian nation to win an Olympic medal waaay back in the year 1900. Since then, you can count on your fingers how many more silver medals have been won by Indians in the Olympics. And Mirabai is the latest entrant to achieve this.

#5 Only the 2nd Indian Weightlifter to win an Olympic Medal 🥈
India has won only one other silver medal in the weightlifting category. Karnam Malleswari's silver at the Sydney Olympics in 2000 was the only other. The one in Australia was a historic one with the great Karnam Malleshwari winning a bronze for India. We're sure would be very happy and proud of Mirabai's achievement as well! The more the merrier!
#6 She holds a weightlifting World Record 💪
Mirabai set a new world record in the clean and jerk 49 kg category. The record she set is at 119 kg compared to the previous record of 118 kg. This is truly a proud moment for the country that makes us believe that we can soon be very competitive in the Olympics again in the near future.

#7 A lifetime supply of pizzas from Dominos 🍕
After she won the medal, speaking to a news reporter, she said that the first thing she will do is "have a pizza" and that she has been a long time since she had had one. Domino's Pizza rode right in by officially announcing that Mirabai is now eligible for a lifetime's supply of Domino's pizza for free. They even delivered the pizza to her house. Talk about never having to go hungry again EVER!
When it's all said and done…
Mirabai has undoubtedly made sit on the edge of our seats and jump with joy on the announcement of her victory and silver medal. We at Zippy Opinion certainly did! Thrilled by the victory, we could also see the glee on Mirabai's face as the results were announced. We love that her hard work and determination over the years has paid off. Hopefully, our other participating Olympians take inspiration from this and increase India's medal tally as well. We hope you enjoyed reading this blog and find out about some interesting backs about our very own Olympian medalist, Mirabai Chanu. Are there more facts about her that you know? Let us know in the comment section below. Till then, we bid you sayonara!
Tell me how I can become a ZIPPAN Today.
Just follow this link – – – ->> https://in.zippyopinion.com/signup follow the steps laid out and that's it. We're free, safe and most of all the most reliable as we all know.
Will I be spammed with undesired/unsolicited mails?
When you fill out a survey, Zippy Opinion uses your responses along with other participants' responses to inform clients about consumer's attitudes about their products or services. The registration information you fill out gives clients a general picture of what types of people filled out the survey: how many men versus women, average level of education, etc. We use your e-mail address to send you invitations to participate in new surveys and to contact you with messages about Zippy Opinion. We use your postal address to mail any survey-related incentives or product samples.
Are paid surveys worth the time?
You definitely won't replace a full or a part-time job filing out paid surveys. That's for sure. But hey at least you take care of those of those pesky electric bills, phone bills among others, that's still helps A LOT!
Are there any membership rules I should know about?
The main principle for membership and the way we treat our members are based on honesty and authenticity.
We ask our members to answer our surveys honestly. With our quality checks in place, we ensure that surveys have been answered in an appropriate time, and sufficiently well. Members who do not follow these simple principles will risk having their account deleted and losing their reward(s).