Being a survey panelist is easy for the most part, you get earn money online at the comfort of your home sparing just a few moments of your time. However, there are some puzzling questions and dilemmas that survey panelists have on their minds in the whole journey of a panelist's life. Today, we'll take a look at the questions that a survey taker really ponders over.
1. How much can I earn on this paid survey site? 🙋
Well, this is probably the most common question out there that a paid survey taker faces. After all, at the end of the day, this is what it boils down to. But is it though really? A paid survey site may say that they can provide you with a lot of rewards for their surveys? Maybe even INR 1000 per survey! But just thinking about it rationally. Is that really possible? In most cases, it's not, let's be honest with ourselves. So look out for sites/platforms like Zippy Opinion, that don't falsely promise their members. Honest platforms that are transparent with their platform points conversion, redemption threshold, etc. amongst other capabilities.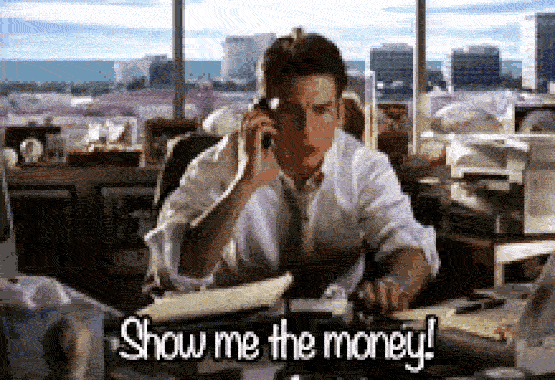 2. How do I ensure that I can earn more? 💸
We'll keep it simple. There are a few ways that are guaranteed to earn you more money. Here they are (Tah-dahh!):
Complete you profile to get surveys catered to you. (Results in more survey completes rate)
Engage in the survey platform's Community
Engage in the survey platform's Social Media Channels
Refer the survey platform to as many people as you can
Take part in the survey platform's contests & Challenges
Furthermore, you can be up to date with your survey lingo by understanding and learning Survey Terminologies.
3. Why do I not qualify for surveys or get terminated so frequently? ❌
There are two reasons that this can happen to you and we'll tell you exactly why.
A) Non-qualify: You haven't completed filling your profile information and are not optimized to receive surveys that you qualify for.
B) Terminate: You either take up the survey too quickly without reading or don't match the screening prerequisites.
4. Every time I try to start a survey, it says that the quota is full. Why? 🙅
That's an easy case to crack. It means that you're very late to the party. Make sure that you get to your surveys at the earliest and without any delay. Like the saying goes, "The early bird gets the worm"
5. Does this survey site have an app I can use? 📱
Ah yes! There's an app for everything these days. And why not! Most survey platforms have an app so that you can take your surveys on-the-go. However, what if you just end up having too many survey apps which could slow down your phone and overheat it? Then you've been missing out on AvidOpinion, the mother of all survey apps. What does it do? Simple. It has the capability to have all other survey panels on one app. One app for all your survey panel needs. Truly time-saving! (Plus, it definitely won't slow down your phone)

6. How can I keep my panel health meter high?  📏
This one's another no-brainer. If your survey platform has a panelist health meter and it's in the green, then you know you're doing things right. If you're not, then you're probably finishing your survey too quickly or too late. Or just starting a survey and not completing it. There's various reasons that your panel meter could be on the lower side. However, if you take surveys diligently and honestly, there's no reason for the built-in survey platform AI to not keep your health meter high.
7. Do they have rewarding contests? 🤑
Another question that most definitely passes on a survey taker's mind. After all, a contest is full of rewards and challenges. More than just rewarding, it's a fun activity! And who wouldn't want to part-take in a bit of merriment? It could even be a place for celebration of festivities or a special day upon which the contest or challenge falls on. But there's always rewards for the taking and massive ones at that. So why wouldn't this be on every survey panelist's mind? Speaking of contests, let's have a look at
8. Does this platform have a survey community?  👤
Being part of a survey platform makes a survey taker feel more connected and one with fraternity. It isn't always that we get to be a part of one and survey communities offer a great way for survey members to communicate with each other and with the survey platform as well.

9. What is the redemption threshold?  💱
While other survey platforms might have a redemption of INR 1000 or more, we at Zippy Opinion, one of the best paid survey sites in the world have a low threshold of INR 500 only. For our USA panelists, the redemption threshold is $10, which is significantly lower than most other panelist sites.
10. What rewards are available on this survey site? 💎
The reward cards on a survey site is also another deciding factor when it comes to picking the right survey site. A voucher from Amazon, Starbucks, Flipkart, etc. are prominently used by panelists and pretty much most of the population that are in tune with online shopping.
What are the steps to JOIN Zippy Opinion?
Just follow this link – – – ->> https://in.zippyopinion.com/signup follow the steps laid out and that's it. We're Free, safe and most of all the most reliable as we all know.
Is there any membership rules I should know about?
The main principle for membership and the way we treat our members are based on honesty and authenticity.
We ask our members to answer our surveys honestly. With our quality checks in place, we ensure that surveys have been answered in an appropriate time, and sufficiently well. Members who do not follow these simple principles will risk having their account deleted and losing their reward(s).
I've not received my confirmation email to activate my account. Why?
There are a variety of reasons for this to happen. The email may still be in transit. Depending on internet traffic, it can take a couple hours for emails to arrive. This is more likely to happen around holidays and peak sending times. Ensure that you have given the correct email – no spaces or misspelling. Please check your junk folder and ensure that your email is not using anti-junk software to block any email addresses. If you still have not received an email, navigate back to the registration page and re-enter your email to prompt another confirmation mail.