Have you noticed a change in your spending?
Ever since the COVID-19 pandemic hit, things have changed. Mostly for worse with Indians everywhere losing people they love and care about. However, there are some things that will never go back to being the same – This is simply the new 'normal', whether we like it or not. Today, at Zippy Opinion, one of the best paid survey sites in the world, we explore what has been the same and what's changed when it comes to our spending on different commodities.
How is the new normal different from the old one?
As a society, we have always adapted in the past and we will continue to adapt in the future as well. We went from using paper to typewriters to computers to smartphones in such a short duration of time. However you look at it, we fit in with the new norm of things whenever the world around us changes, whether that be from natural occurrences or from human-made ones. Anyhow, without any further ado, let's start, shall we?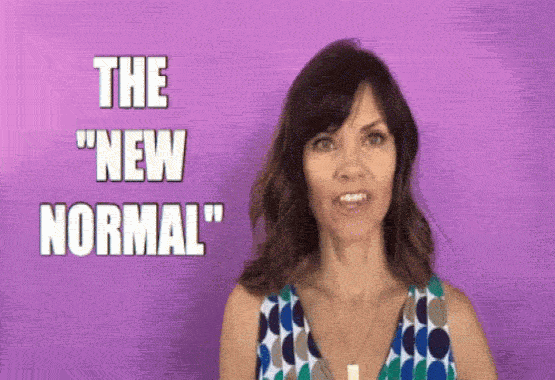 #1 The Cinema experience – Theatres vs OTT Platforms
Back in 2019 and early 2020 (which seems like such a long time ago!), we remember flocking to movie theatres and multiplexes to watch our favourite actors and actresses in action on the big screen. Now, there's barely a handful of people even going to theatres. Why? Cuz everyone has accounts on Netflix, Hotstar and Amazon Prime Video which has hundreds and thousands of movies and TV shows at the tip of our fingers. All this for a fraction of the price that we pay to go to watch a movie. We have to admit that there's a certain joy in watching a movie in a theater with your loved one.
Well, on the bright side, at least we don't have to buy overpriced theatre food!
#2 Working Habits – Office vs WFH setup
For introverts, working from home has become a dream come true! After all, being with their own thoughts and socializing within their inner circle is what they thrive at. For extroverts, this was hell! However, people respected the rules set by the government and stayed at home till the rules were eased.
About working, some that loved interacting and working in tandem in teams found it challenging to work remotely during the lockdown phase. But the show (work) must go on and hence they adapted to it using different methods to keep in touch with their colleagues, even if remotely. Emails and message groups were the major ways to communicate other than video calls (Zoom's stock rose to new levels never seen before!). But no matter what, everyone agrees that work emails were a pain to reply to all the time and dealing with clients became even tougher.

#3 Shopping
Shopping took another turn with the pandemic. Buying all your favourite things at the local brick and mortar store wasn't a thing anymore. Although people still love shopping offline, shopping online went up by great numbers and that hasn't stopped even today. The numbers are only increasing and won't go down anytime soon with more and more people getting smartphones and apps that they can shop online for right from something as small as groceries to buying major furniture pieces. In fact, there was a new trend called 'Revenge shopping' after the pandemic protocols were eased. This is what revenge shopping is – After many months of not going out and spending money on anything, people were flush with cash and wanted to do spend their money lavishly maybe on a new wardrobe or even a car. So they spend heavily to redeem the fact that they weren't able to or allowed to spend during the trying times.
#4 Online Earning
Indians started new ways to earn online through various means. Whether that is taking surveys for money, affiliate marketing or even selling pictures online for money, people discovered new ways to make money online as well as amplified existing online earning platforms. In fact, more and more Indians became tech-savvy by discovering ways to earn online. A major boom that was created during the pandemic.
If you or someone you know want to earn money taking paid surveys online via Zippy Opinion, then you should check out our blog to know more – YOUR NUMBER 1 GUIDE TO EARNING ONLINE.

#5 Travel
Travel went down by quite a bit in 2020! And it is obvious to see why it went down as drastically as it did. While the lockdown norms and travel restrictions were the apparent reasons for travel and tourism to go down, people still did not go out as much due to the whole 'corona-phobia' and rightly so. People weren't just worried for themselves, but also ones that they consider near and dear to them. People ended up saving up money to travel a bit once some of the COVID norms and restrictions were eased down.
Aaaaand that's a wrap!
That concludes our article on how Indian consumers' spending habits changed from 2020 to 2021. We hope you enjoyed reading this blog. If you did, give us your thoughts in the comments section below and we'll have a discussion if you have more points to add or anything at all. Till next time!
I need to SIGN-UP to Zippy Opinion. How do I do it?
Just follow this link – – – ->> https://in.zippyopinion.com/signup follow the steps laid out and that's it. We're Free, safe and most of all the most reliable as we all know.
Is there any target to complete surveys in one month?
No, there is no target. However, it is a good practice to complete the surveys you get so that you can earn more points and redeem e-gift vouchers from Flipkart, Amazon, Paytm & Charity MSF.
Why am I not receiving any emails from Zippy Opinion?
Zippy Opinion only sends email to Members with confirmed email addresses. If you recently joined Zippy Opinion and have never received an email from us, your email address may not be confirmed.
Check your Inbox and Bulk/Spam folders for your confirmation email, you would have received from Zippy Opinion. Follow the instructions provided in the email to confirm your email address. Also, please add admin@zippyopinion.com to your safe senders list.