For as long as we know, this question has pondered over the minds of each and every student and working professional. Do we submit to the daily norm of a 9-5 job and get paid and have our monetary needs met? Or do you follow your passion where you believe you can thrive? We at Zippy Opinion, one of the best paid survey sites, are fortunate enough to listen to the voices and opinions of many individuals out there asking these similar questions. So here's our take on the matter.

How do we define a Job and a Career? 🤔
Dictionary.com defines a job as a paid position of regular employment or a task.
Subsequently, a career is defined as an occupation undertaken for a significant period of a person's life and with opportunities for progress.
Now there's a key word in there. Can you guess what it is? (If you get it right, you're a smarty-pants) Progress. Yes. That's the key word here. Keep that in mind while we explore and dive deeper into the topic of opportunities.
Read more: Your Ultimate Corporate Holiday Guide for 2021
What are jobs, really? 👷
Jobs simply pertain that you're getting a task or a set of tasks accomplished without a long-term goal in mind. You perform these tasks in order to earn money and get your basic needs fulfilled. Not all jobs require specialized training or educational degrees in order to accomplish the task at hand.
A job may not require you to be in a certain field nor in a certain company. Throughout your life, you may be exposed to various companies and industries but this may not constitute a career. Whether it be something part-time like getting paid for surveys from the comfort of your home to a full-time job as an engineer working for a software company,
Now, what is a Career? 👨‍💼️
A career could be summarized with two key words – Passion and Progress. Furthermore, a career can be fulfilled within one company for the rest of your life or it could even be fulfilled with multiple companies but within the same industry and line of work.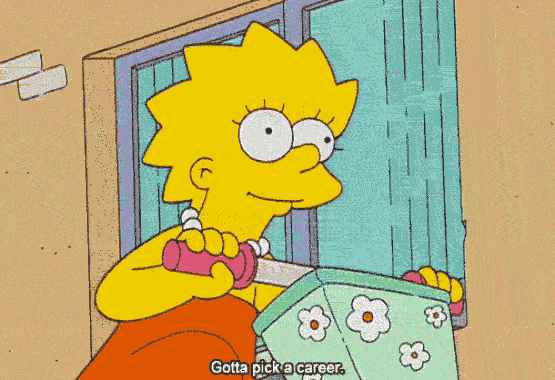 Am I too old to start thinking about my career?
Absolutely not! Most people continue working at their jobs without realizing what they truly want for a major portion of their career. However, we can look at the inspirational story of Colonel Sanders – the founder of KFC – who incorporated the company at the age of 65!
The career or job test 👨‍🏫️
Answer the questions honestly (since it is for your own decision!)
Are you looking at your professional goals in the short term or the long term?
A) Short term
B) Long term
Do you want to be involved in multiple industries/sectors or just one industry/sector?
A) Multiple industries
B) One industry or similar industry
Do you want to work for different companies or one company over your professional life?
A) Different companies
B) One or few companies
Do you want to work on the same thing(s) as a daily routine or do you want to work on new tasks (this could mean working over your stipulated time)?
A) Daily routine
B) Different tasks
Are you working to get paid and fulfill your needs or are you passionate about what you do?
A) I just want to be paid
B) Passion is key
If more than 50% of your selection is A, then what you're probably looking for is a job. If your selection is B for more than 50%, then what you are looking for is a career.
Can jobs affect your career? 📊
No doubt about it! Jobs definitely affect careers. You learn from each job and grow in a multitude of ways. If you place a long-term goal with progress in mind while taking up a job, then you can make a career out of it. Jobs that lead to a purpose or a goal beyond the short-term is something you should look forward to. Ask yourself – "Where Do I See Myself in 10 or 15 Years?"
The path to success 🎉
From what we learned above, it's safe to say that if you have a passion and the urge and need to follow a dream or a long-term goal, then go ahead and take jobs that you can make a career out of. You might not get paid enough. But we at Zippy Opinion can ensure that if you love what you do, then your job won't feel like work anymore. It simply becomes something that you love doing. But if you don't have a passion for your job and are looking to just get paid and fulfill your materialistic desires, then that's fine too. You do what works best for you.
Tell us what you think is the right way forward – A job or a career. Do you agree with our point of view? Or do you have alternative views on the subject matter at hand? Be loud and state your opinion proudly, and we'll have a healthy discussion about it in the comments section below.

What are the steps to JOIN Zippy Opinion?
Just follow this link – – – ->> https://in.zippyopinion.com/signup follow the steps laid out and that's it. We're Free, safe and most of all the most reliable as we all know.
Is there any membership rules I should know about?
The main principle for membership and the way we treat our members are based on honesty and authenticity.
We ask our members to answer our surveys honestly. With our quality checks in place, we ensure that surveys have been answered in an appropriate time, and sufficiently well. Members who do not follow these simple principles will risk having their account deleted and losing their reward(s).
I've not received my confirmation email to activate my account. Why?
There are a variety of reasons for this to happen. The email may still be in transit. Depending on internet traffic, it can take a couple hours for emails to arrive. This is more likely to happen around holidays and peak sending times. Ensure that you have given the correct email – no spaces or misspelling. Please check your junk folder and ensure that your email is not using anti-junk software to block any email addresses. If you still have not received an email, navigate back to the registration page and re-enter your email to prompt another confirmation mail.