Form an Opinion for the Greater Good
The power to inspire people is one that is undoubtedly underrated. If you could inspire people through your words or actions for the greater good to ensure that you're helping people, then you're in tune to developing the nation for the better. Today, India needs inspirational and influential individuals for the progression of our country. We need to be more accepting of people and cultures instead of forcing our ideologies on them. While we have attained freedom and independence a long time ago, today you can make a difference to the nation and the world by speaking your mind about brands and companies that control the products and services that are delivered to the citizens of this country. How can you do this? Simple. Join Zippy Opinion and make your opinion count. You can be the silent but impactful voice of a nation that serves as a point of influence for brands all over the country and the world. Do you want to find out how you can do this?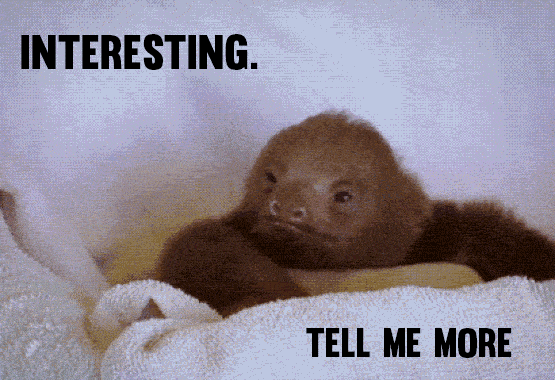 Head to Zippy Opinion
Click on 'Join Us'
Enter your details and Register
Verify via your email ID
Attend Surveys
Earn Rewards!
Now without further ado, let's have a look at 3 important figures that made their opinion known.

I don't think we need a better kick-start to opinionated people that the Father of the Nation. He was essentially the most influential and inspiring figure for tens of millions of Indians to ensure that we attained freedom from the British. There are plenty of things we lost from all the terrible and atrocious crimes committed by the British Empire. However, Mahatma Gandhi was a catalyst in bringing down the oppressive British Empire in India amongst other efforts from the valiant heroes of our nation.
He wasn't born special. He was normal, like most people. He was born as a son of a government official and raised in a Hindu household. He studied and practiced law in South Africa, till the discrimination of the British Colonialist hurt him to an extent he couldn't take it anymore. So he ensured he made his opinion known through non-violent ways to cast aside the ideologies of the British. After fighting for Civil Rights in South Africa, he decided to head back to India and use the same method to cast the British out of India as well. He encouraged respecting all religious whilst not enforcing them into politics. Furthermore, he also protested and brought about changes to ending the practice of untouchability. Increasing and enhancing women's rights, lowering the substantial taxes imposed on Indians, making a self-reliant economy and attaining freedom from the British were a few of the main achievements undertaken by Mahatma Gandhi by making his opinion known far and wide all across India.

Sachin Tendulkar, dubbed as 'The little Master' for his stature but explosive batting skills in cricket inspired entire generations to fall in love with the game and take up cricket as a profession. Sachin Tendulkar is a man of a few words, but he let his bat do all the talking. With only his actions, commitment and love for the game, he made his version of an opinion known to every single Indian out there and stand our ground to convey what is most important to us. He made his mark by being getting onto the Indian side at the young age of 16. He is the only cricket player to have over 30,000 runs in international cricket. He holds the record for being the only player to hold the record of scoring a hundred 100s across all formats of the game. He is the first player in men's international cricket to score a double century. He is the only known sportsperson who has been lauded with the Bharat Ratna award in 2013. Although he retired almost a decade ago in 2012 (Wow! It feels like only yesterday that he was playing for India. How time flies!), he is still revered for carrying the dreams and hopes of over 1.4 billion of Indians on his shoulders over the span of his career. Since retiring he has taken up numerous philanthropic efforts and even published his autobiography called 'Playing it My Way' which is a true testament to his skill and will.

A phenomenon is what she is! And without any hesitation of thought, we can safely say that she has changed the landscape of Indian boxing forever. Her story is a remarkable one, which even has a full film made by one of the top actresses in the country, Priyanka Chopra. She was born in a not so well-off region in India, with no evidence that she would end up with the achievements she has been able to accomplish today. She didn't have the support of her family to pursue a career in boxing. But she overcame that hurdle and moved to the city and persevered till a local boxing coach to take her on, from where she learnt the art of boxing and made her way through to becoming a world champion. She is an inspiration to women everywhere. And like Sachin Tendulkar, she doesn't speak a lot, but she let her hands do the talking. She has won medals at all 8 AIBA World boxing Championships, since its inception in 2001, been #1 in the AIBA rankings for the flyweight category, and won more medals at the London 2012 Olympic Games, Asian Games (2014) and Commonwealth Games (2018). More recently she has become a members of the Rajya Sabha and been outspoken and opinionated in her approach to helping people through her campaigns.
She believes that the 2021 Tokyo Olympics will be her final one and if she were to end on a high here, it would simply be the icing on a glorious cake.
Tell me how I can become a ZIPPAN Today.
Just follow this link – – – ->> https://in.zippyopinion.com/signup follow the steps laid out and that's it. We're Free, safe and most of all the most reliable as we all know.
Will I be spammed with undesired/unsolicited mails?
When you fill out a survey, Zippy Opinion uses your responses along with other participants' responses to inform clients about consumer's attitudes about their products or services. The registration information you fill out gives clients a general picture of what types of people filled out the survey: how many men versus women, average level of education, etc. We use your e-mail address to send you invitations to participate in new surveys and to contact you with messages about Zippy Opinion. We use your postal address to mail any survey-related incentives or product samples.
Are paid surveys worth the time?
You definitely won't replace a full or a part-time job filing out paid surveys. That's for sure. But hey at least you take care of those of those pesky electric bills, phone bills among others, that's still helps A LOT!
Are there any membership rules I should know about?
The main principle for membership and the way we treat our members are based on honesty and authenticity.
We ask our members to answer our surveys honestly. With our quality checks in place, we ensure that surveys have been answered in an appropriate time, and sufficiently well. Members who do not follow these simple principles will risk having their account deleted and losing their reward(s).